I have a sizable collection of desksets including some that are coloured sets. They range from bakelite to thermoplastic to plastic sets.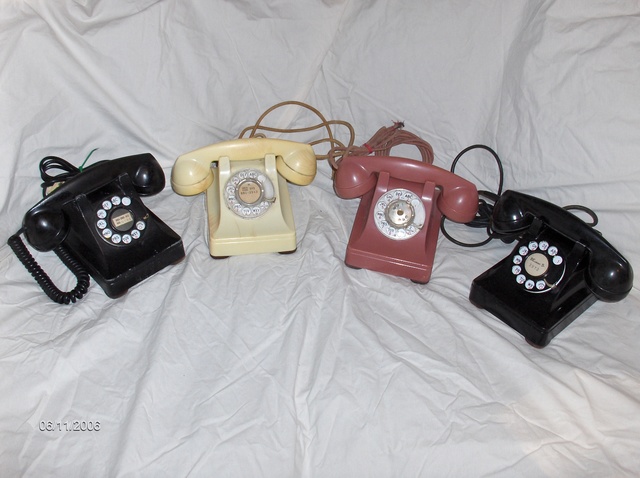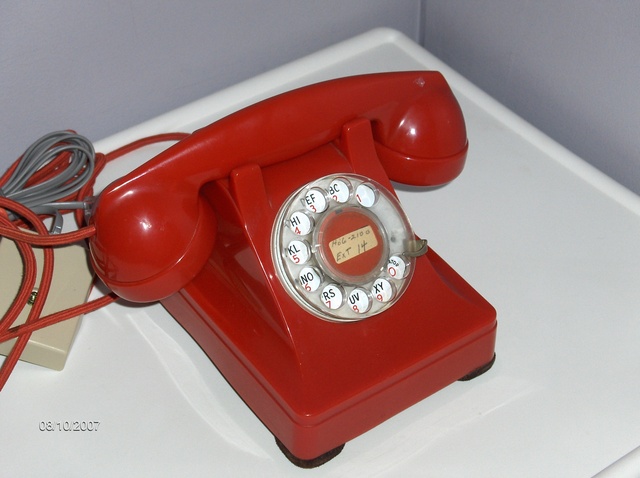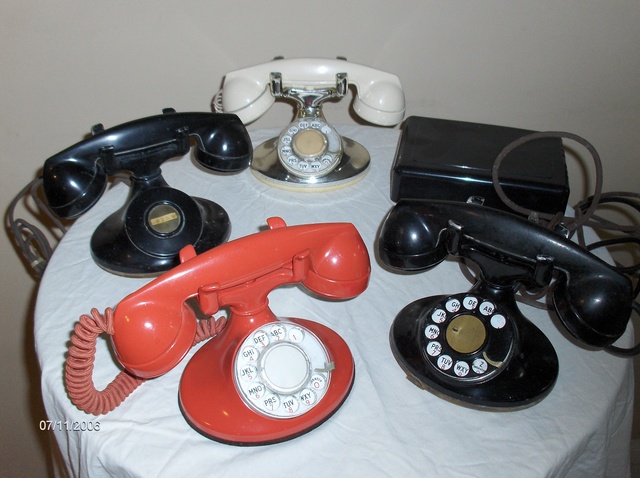 In the foreground is a 202 Continential set next to a manual 202 set. In the foreground is a "coloured" red 202, next to a 202 with a 5H dial and a WE subset.
In the foreground are two AE 40 desksets with chrome bands on the handsets, In the foreground on the left is an AE 23A Monophone and to the right is an A1 set.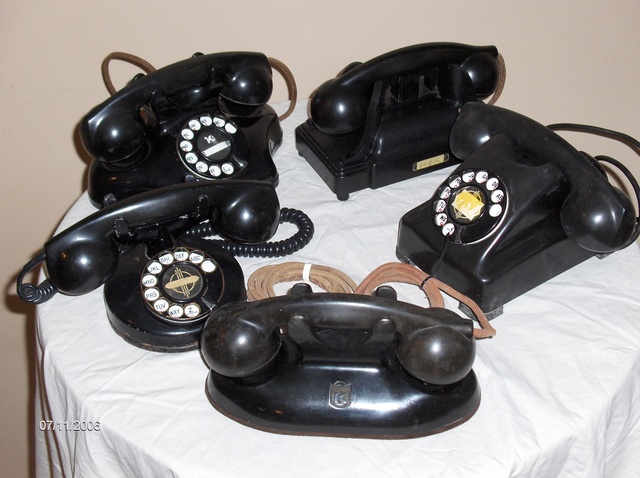 A small collection of Kellogg desksets. The Ashtray set with an AE dial, the Masterphone 900 set in the background. In the middle are the Masterphone 730 on the left and the 1000 RedBar set. In the foreground is the Masterphone 700 dialless set.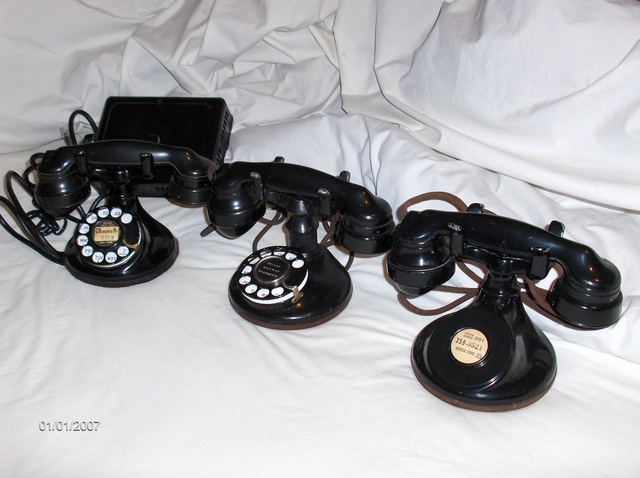 From left to right, is a WE 102 deskset with 4H dial and a NE684BC subset. In the centre is an A1 deskset with a 2AD dial. Next is a amanual 102 set. All three sets have E1 handsets.
Three dial Ericophone sets, from left to right are New body Chrystal Mint. Old body Persian Grey and New case Mandarin Red with cloth cord.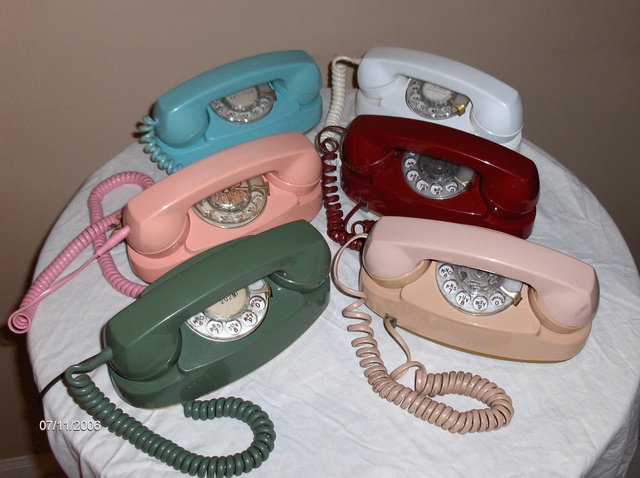 Six Princess telephone sets. The top two sets are 702Bs by Northern Electric and the rest are made by Western Electric.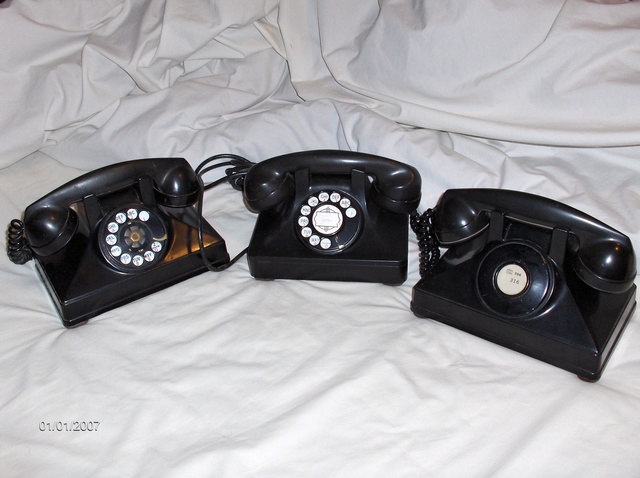 On the left is a Northern Electric Uniphone desk set with a dial and on the right, the same set without. Both telephones have F1 handsets. In the centre is the similarly shaped North Electric set with an AE dial.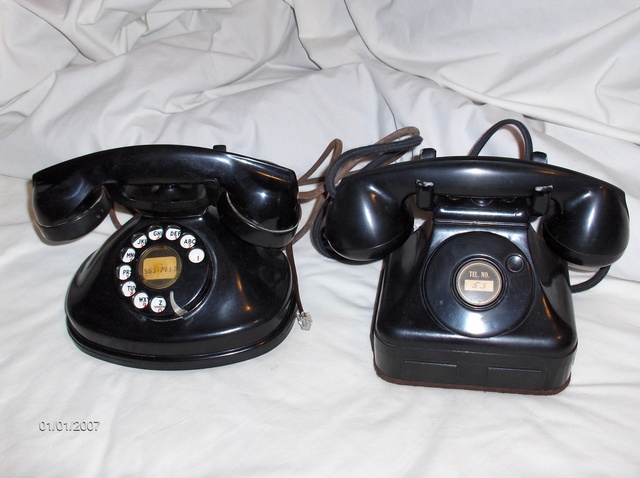 On the left is a Stomberg Carlson 1212 deskset, also known as the "fat boy". on the right, a Leich extension set with built in ringer.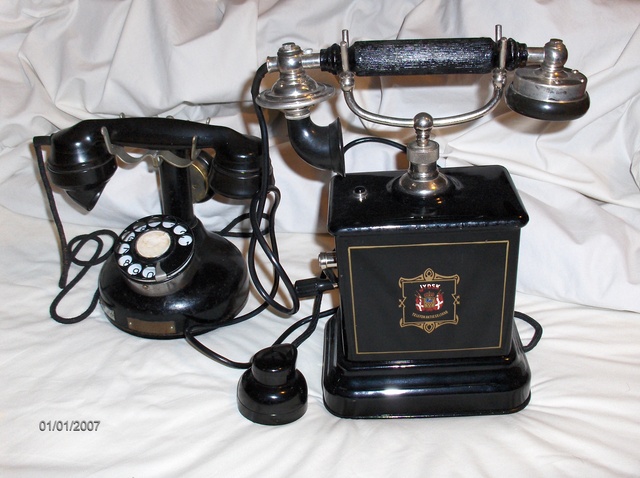 Two European telephone sets. On the left, a Grammont, French mother in law deskset made in 1924. The dial is of unknown make. On the right, a JYDSK Danish crank phone.