I used a novel idea to display my wall phones. The telephone sers are mounted on previously made decorative wood pieces and then mounted on the wall using metal brakets.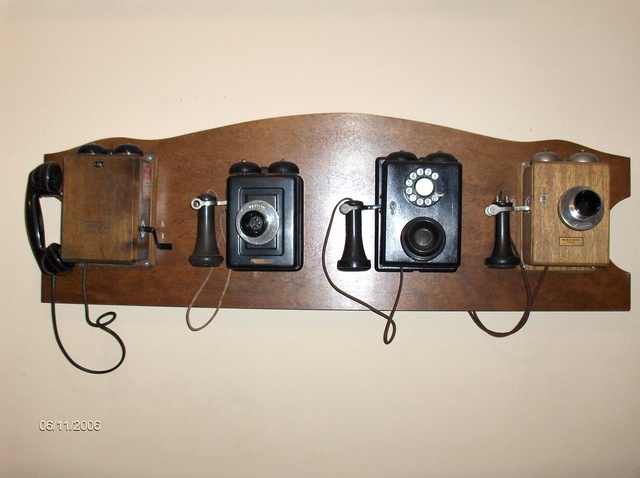 From left to right, we have an N717 Northern Electric telephone set made primarily for the Canadian market. These phones vame with F1 handsets. Next is a metal Kellogg set. Northern Electric 393 wall set is the next set.Followed by a Western Electric 293A with a pony receiver.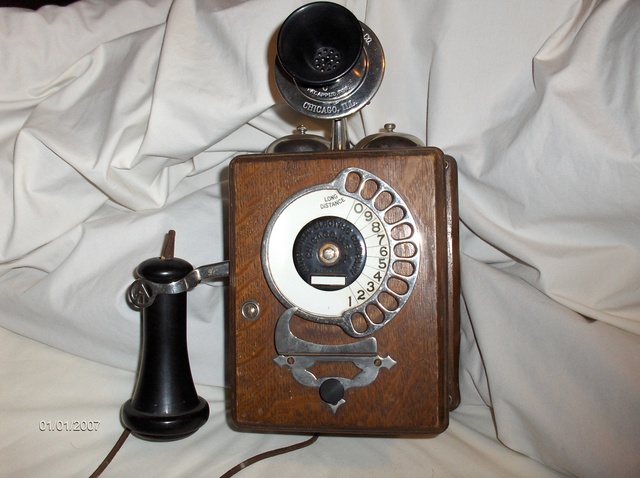 This is an 11 Degit Strowger Wall set made by Automatic Electric Company of Chicago sometime between 1907-1908.