I have a small collection of Coin collectors and payhones, some of which are made by Gray Pay Co.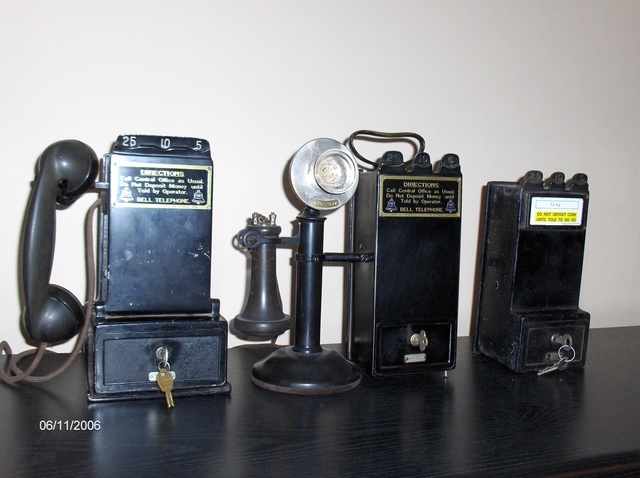 3 Gray Pay station-collectors. From left to right, 23J Gray pay station with an F1 WE handset. In the centre, a WE 20B candlesticks and pony receiver with a #14 coin collector. On the right is a Gray Pay station with a larger coinbox.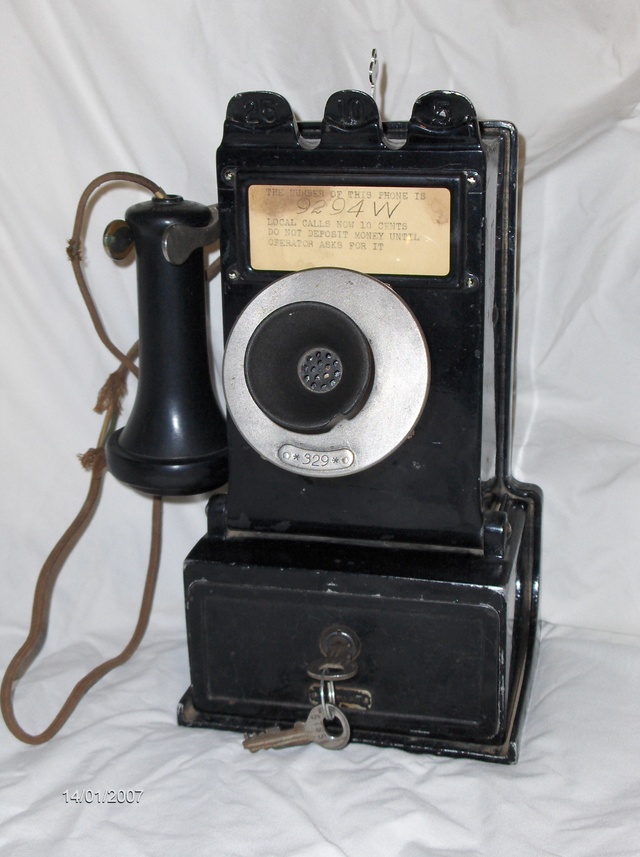 Gray 23 coin collector with 329 transmitter.